Matsushima Measure Tech Co., Ltd. > PRODUCTS INFORMATION > ACTUATOR > DAMPER ACTUATOR
DAMPER ACTUATOR
---
DAMPER ACTUATOR

Rotary Actuators for Use with Dampers,Valves and Chutes
Torque
: 98N・m to 29.4kN・m
: (10kgf・m to 3000kgf・m)
Speed 0.42/0.5rpm (50/60Hz)
Damper Actuator is a motor-operated rotary actuator in which speed reducer, motor, limit switches, overload switches, opening transmitter and manual handling mechanism are united. Damper Actuator can operate the damper or valve by remote control under the bad conditions such as high place, high temperature and much dust. Widely used in iron & steel, cement, non-ferrous metal and electric power plants with its feature of easy maintenance and high reliability.
---
---
---
---
---
Motor source : 200V 50/60Hz, 220V 60Hz, 400V 50/60Hz, 440V 60Hz
  (Option) : 220V 50Hz, 380V 50Hz, 415V 50Hz, 440V 50Hz, 460V 50Hz
Table of Type and Specification
---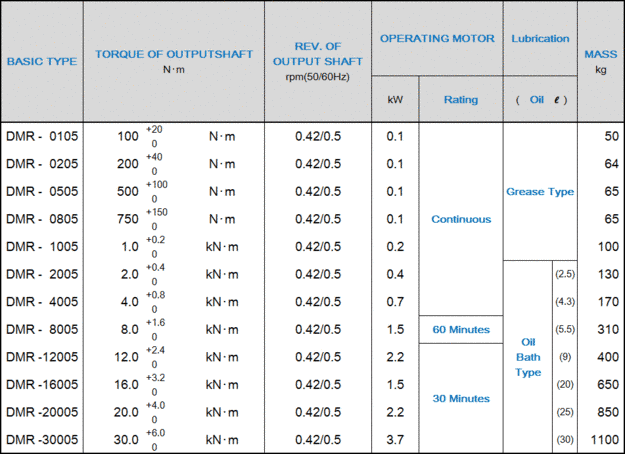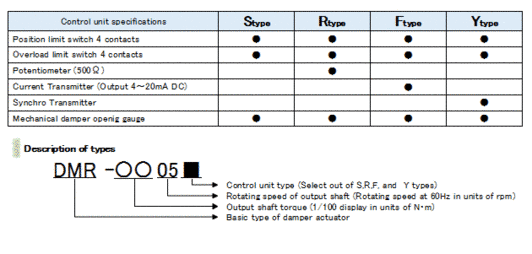 ---
Please wait for the input format, which is displaying shortly.
If it does not show up for a whle, please get contact with here.
---
---
---