Matsushima Measure Tech Co., Ltd. > PRODUCTS INFORMATION > POWDER MEASUREMENT > AIR PARTICLE MONITOR
AIR PARTICLE MONITOR
---
AIR PARTICLE MONITOR

Features of Air Particle Monitor
Detectable from minute particles (0.3 micron or larger)
4-20mA analog output and contact output (1C)
Auto calibration function
The measuring values can be monitored through a PC and a mobile phone.
Mass concentration: 35 – 1000 micron g/m3

Air Particle Monitor, applying the light-scattering principle, monitors the quantity and mass concentration of flying particle (0.3 micron or larger) including dust and aerosol in the atmosphere in real time.
It monitors the working environment such as spaces with dust and clean rooms.
By the signals of the analog output (DC4-20mA) and the contact output (1C), it can improve the energy saving effect in cooperation with the ventilation function, and it reduces the risk of instrument failure caused by the intrusion of dust into the panel.
Also, since it is equipped with a Wifi function, the measuring values can be monitored in real time even from a remote location by connecting with mobile phones and PCs.
---
---
---
Specifications and features
---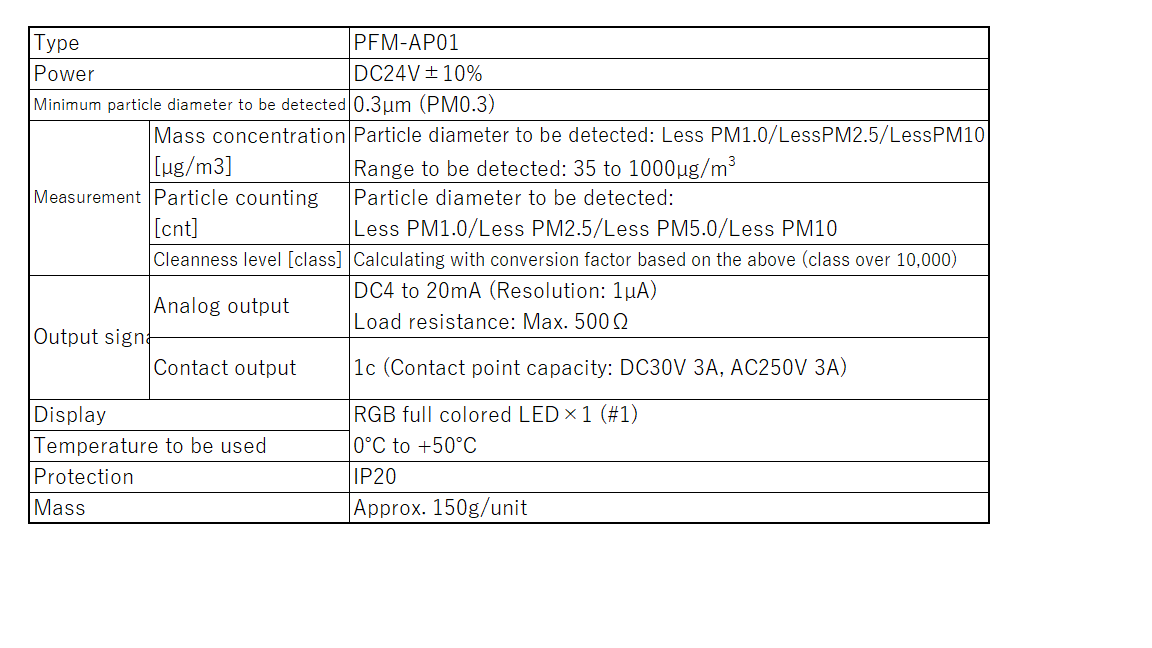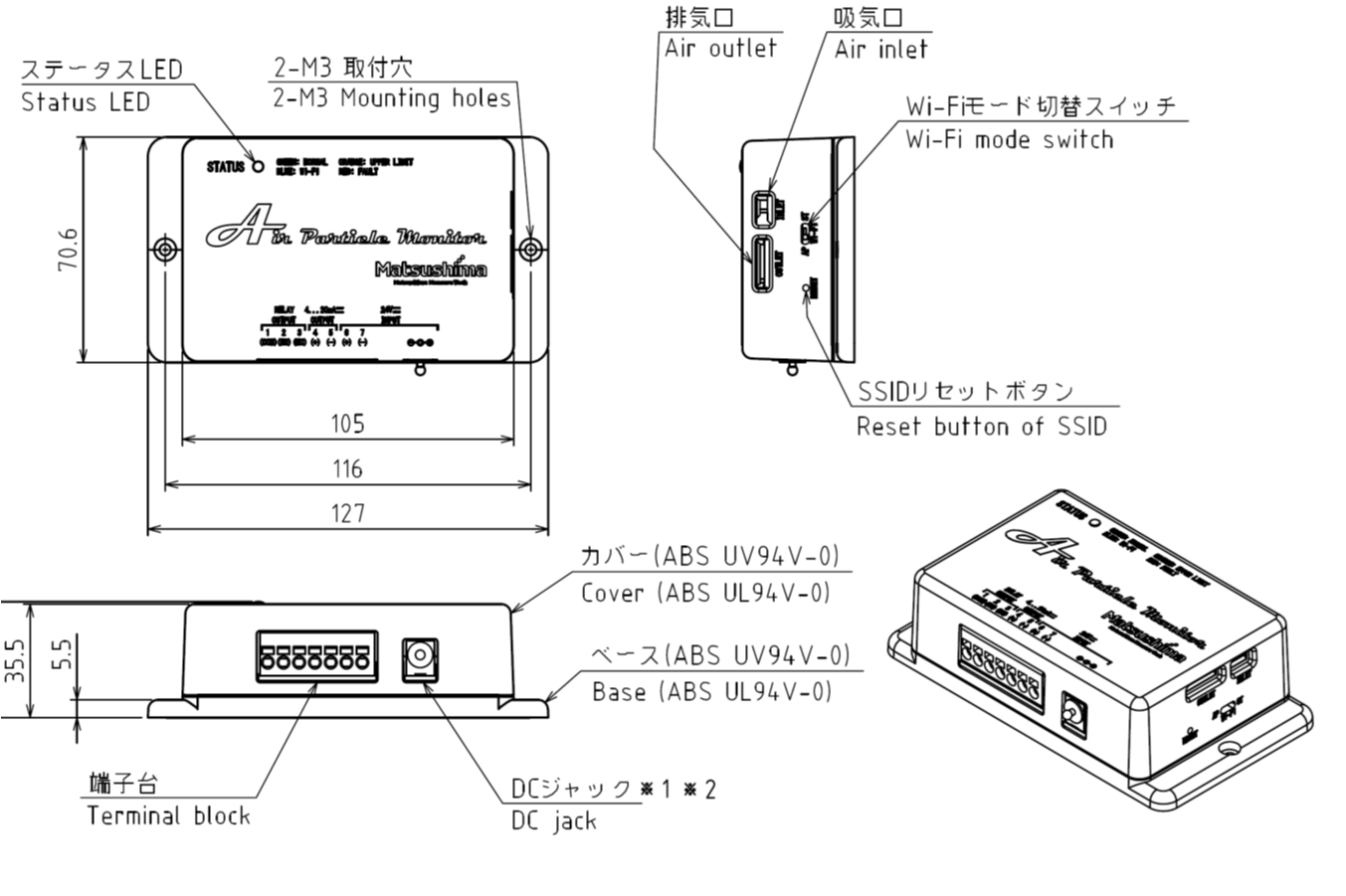 Applications
◆Improving quality of manufacturing lines for food, glass, optical equipments, precision parts, film, sheets, etc.
By monitoring and visualizing various flying dust above the manufacturing line of food, film, precision equipments, etc., the quality of the manufacturing produts can be improved.
---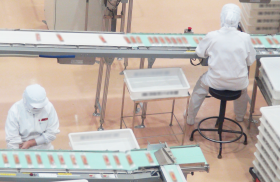 ◆Exhaust management (control) in underground and multistory car parks
By monitoring fine particles (exhaust gas) in closed spaces that require ventilation, such as underground and multistory car parks, and linking them with a ventilation system, ventilation efficiency can be improved and it results in energy saving.
Also, it can be applied for the ventilation system conencting with the measurement of the dust concentration in a densely populated area such as commercial facilities.
---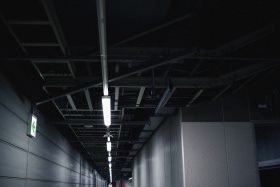 ◆ Cleanliness management of electrical room and data server room
In rooms where precision equipment is located such as server rooms and electronic control rooms, "dust" causes short circuits and fires, leading to damage to important equipments and data. By monitoring dust concentration in such rooms, the optimal cleaning can be scheduled by the signal from Air Particle Monitor.
---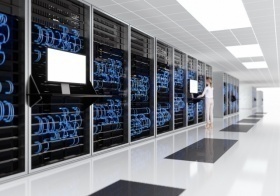 ◆ Visualization and control of cleanliness in clean rooms
It monitors the indoor environment not only for PM2.5 in work sites that require space management such as clean rooms, but also for the purpose of protecting the working environment where people work, such as health hazards due to dust leaks.
---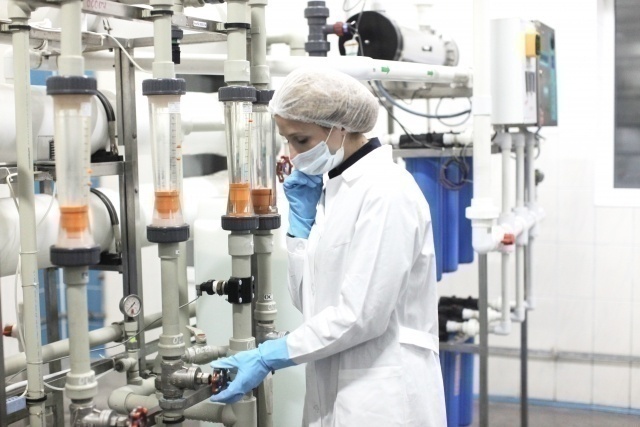 ---
---
---
フォームが表示されるまでしばらくお待ち下さい。
恐れ入りますが、しばらくお待ちいただいてもフォームが表示されない場合は、こちらまでお問い合わせください。
---
---
---