Matsushima Measure Tech Co., Ltd. > INFOMATION BACK NUMBER > NEW PROPOSAL!Dust sensor『 AIR DUST MONITOR』
NEW PROPOSAL!Dust sensor『 AIR DUST MONITOR』
---
2020/03/24
Monitoring dust emitted from facilities to improve work environment
For example, the dust in processing plants influences the health of workers.
(Treatment to prevent health problems based on Industrial Safety and health Act.)
Also, the dust emitted from outdoor facilities like yards is directly released to the atmosphere,
which threaten the life environment in the neighborhood. (Air Pollution Control Law)

AIR DUST MONITOR makes "visualization of dust", results in improvement of work environment.
---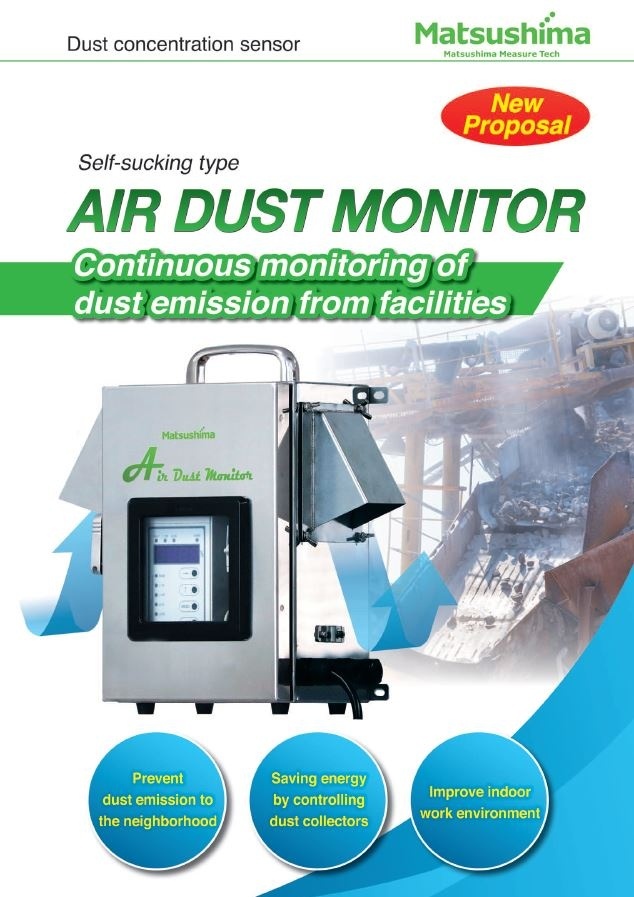 ---
---
---