Matsushima Measure Tech Co., Ltd. > COMPANY INFOMATION >
MESSAGE FROM THE PRESIDENT
---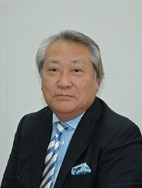 Greeting from President


"FIRST CALL COMPANY" is our slogan from this year.


We think "Useful Technology" is effective only if it realizes "Site Visualization" and we provide "Attentive Response".


We are convinced that our mission is to be the "FIRST CALL COMPANY" which means the company you want to call at the first when you need some advice.
We'll be this by using every technology, sharpening our skill in measurement technology and being beneficial for customers.


Our founding spirits for business of "Production and service for field equipment responding to customer's confidence for use under severe field condition" is firmly not changed.

We think and move together with customers.
Matsushima Measure Tech Co., Ltd.
Toru Matsushima / CEO
---
---
---